Hello! I am happy to be visiting Japan this week. I went to the Yamaha Music Shop in Ginza today because I wanted to play the Hybrid Pianos. When I arrived at the Yamaha Music Shop, 3 interesting pianos caught my eye in the hallway. These pianos look like furniture: a dining table, a book shelf, and a... desk??? They were made by collaborating with the Chinese furniture company Mexarts. Last September, these 3 concept pianos won a Gold Idea Award at the Furniture China 2018 expo in Shanghai.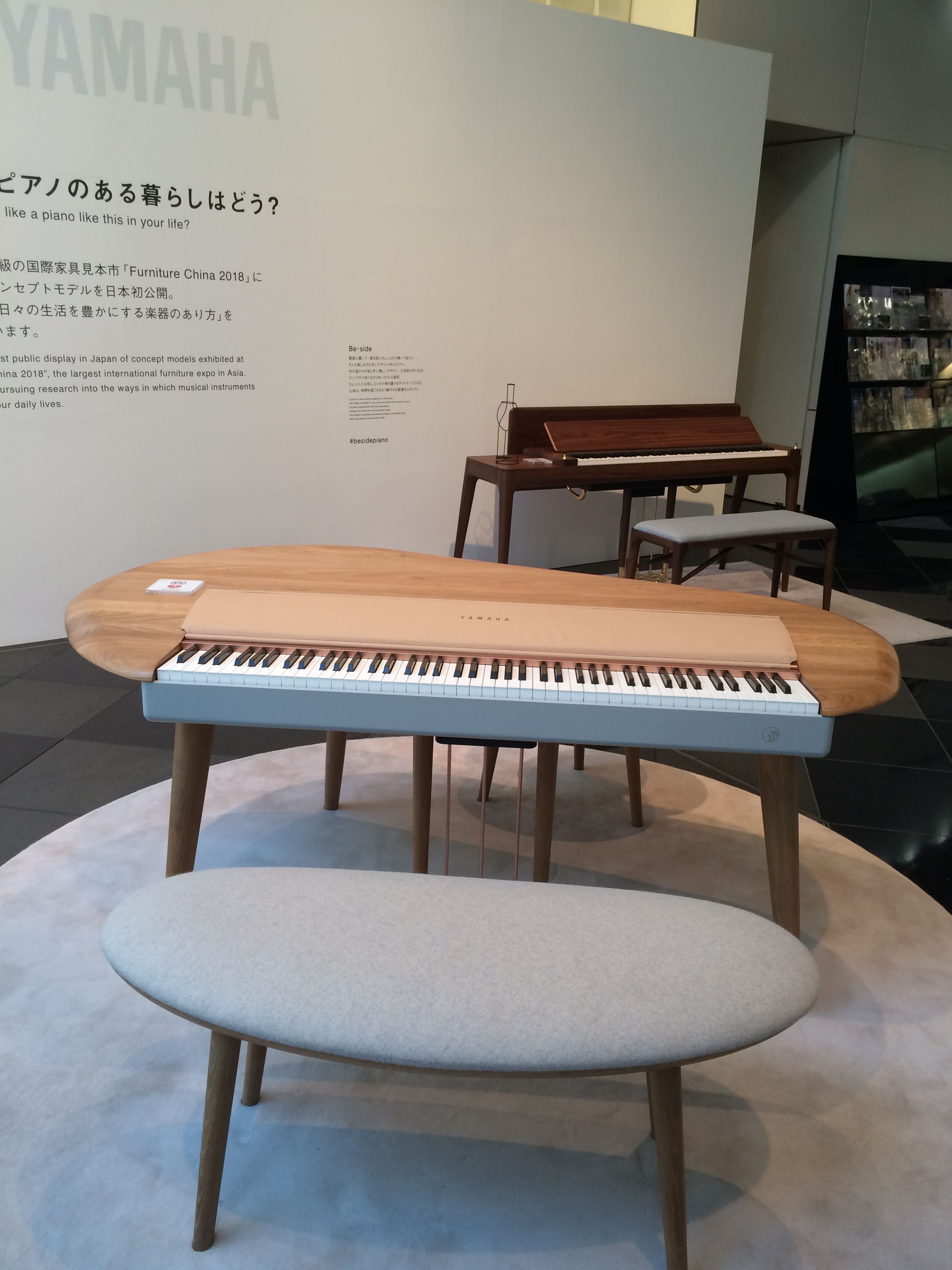 "The A.round (pictured) features a curved tabletop with soft rounded edges and a leather key cover, and is designed to sit in the center of a living room so listeners can gather around the pianist." --- Japan Times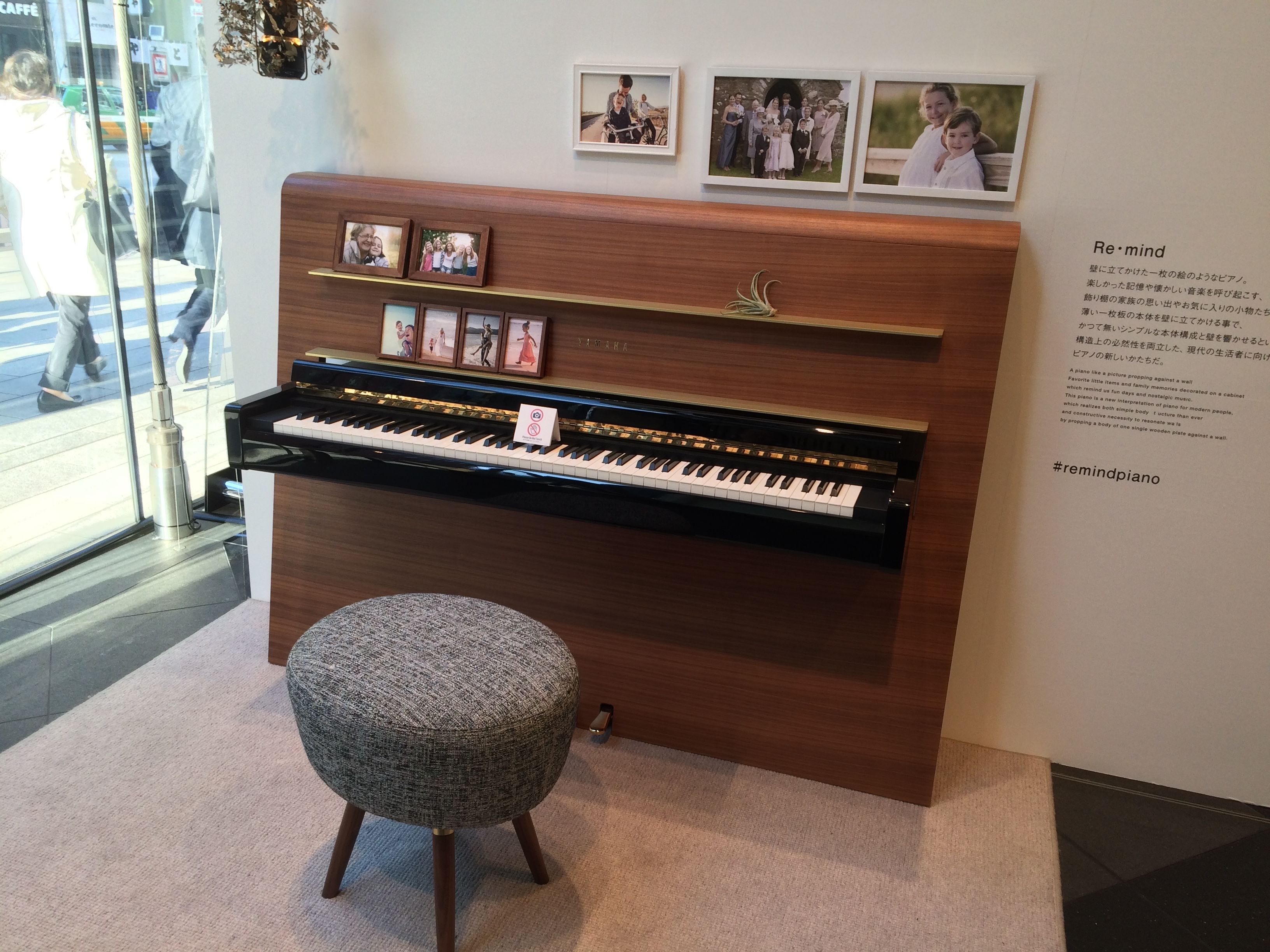 This looks like a CD/book shelf. The concept is "Memory". You can put some pictures on the shelf and play piano with a lot of old memories. "Re.mind leans against the wall and features a slim shelf, alluding to the way shelves often house nostalgic objects, books and artworks." --- Japan Times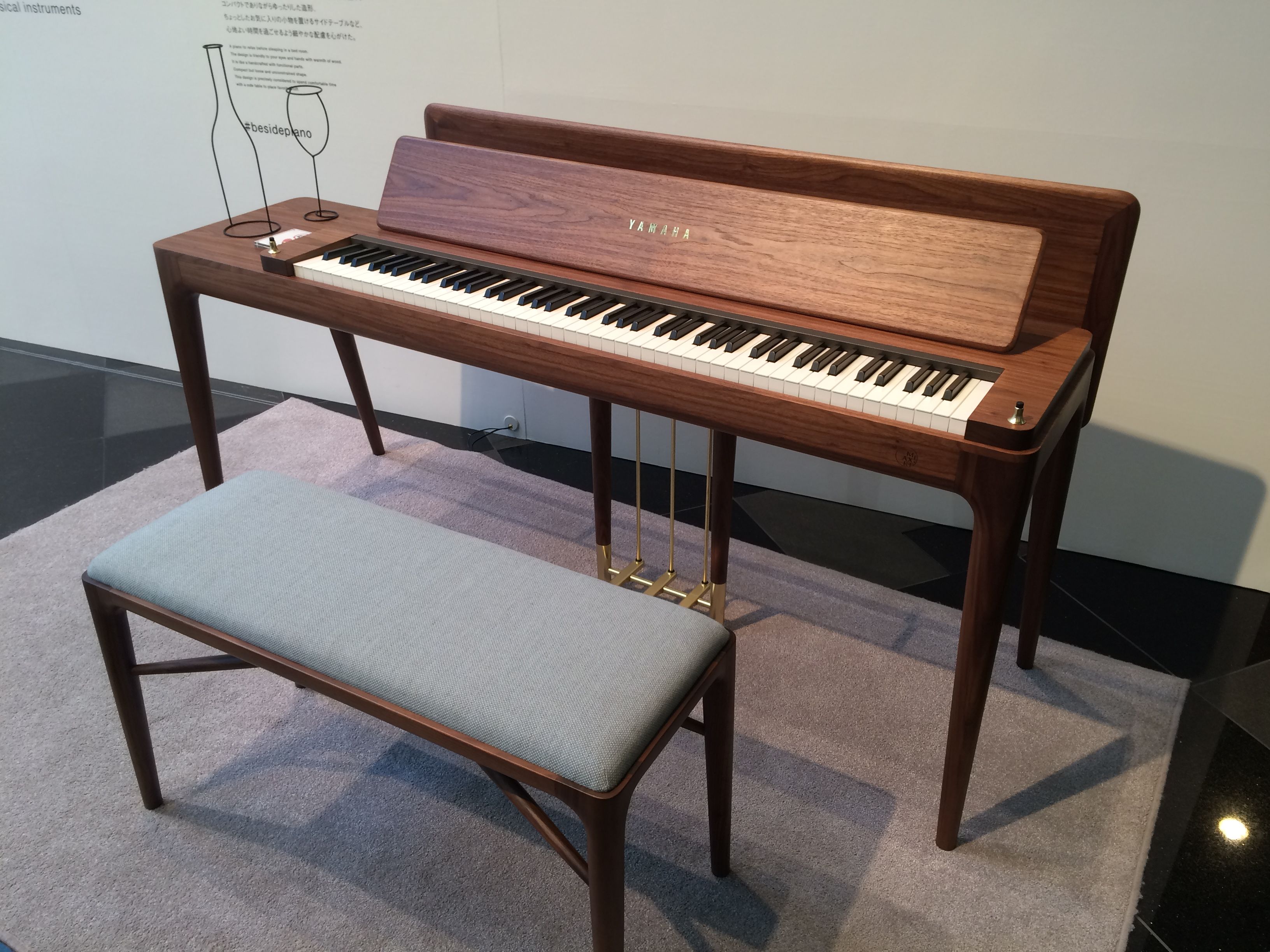 I think the last one is the most functional. "Be.side, which sports a small side table, is for those who like to unwind with a little music in the bedroom before turning in." -- Japan Times 
All of them are very interesting and If I were to buy one of them, I would choose the first round one and put it in the living room. They don't have a price right now but one of the customers said it would be over $10,000 since the wood is very beautiful.
Which one do you like? :)
This is the link of these pianos. 
https://www.japantimes.co.jp/life/2019/01/27/style/last-2018-concept-winners/#.XFBLmlxKjic