Happy Halloween! Congratulations!
Thank you for coming to the Halloween recital! 
Everyone came wearing their costume and perform yesterday!! All the students have been practicing scary or fun pieces specially for Halloween!! 
Hope all the performers enjoyed performing! I enjoyed making the Halloween looking certificates! And all the performers got the Japanese treats...! ;)
Dear Parents, thank you so much for encouraging your children!!  
1st Set: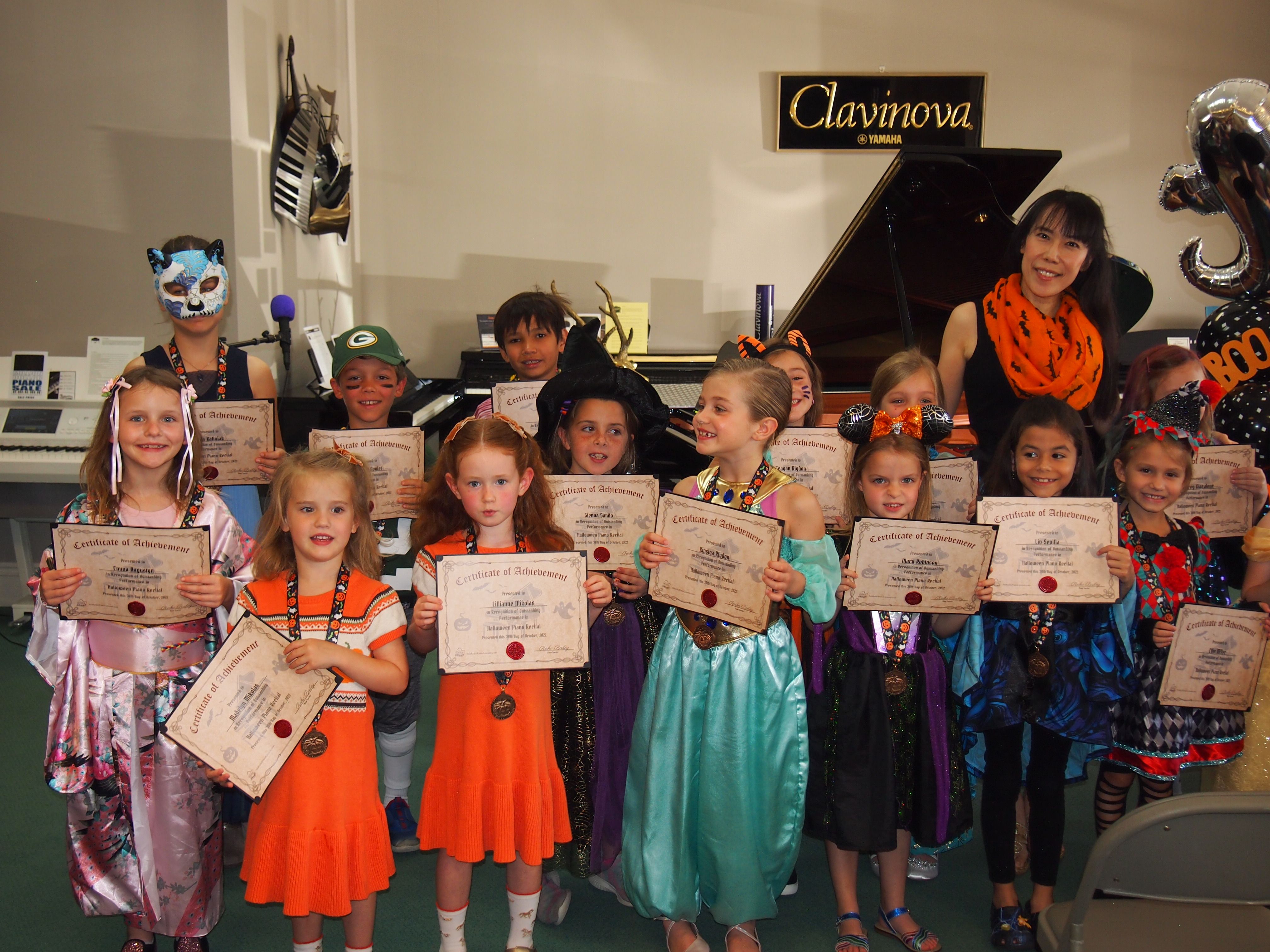 2nd Set: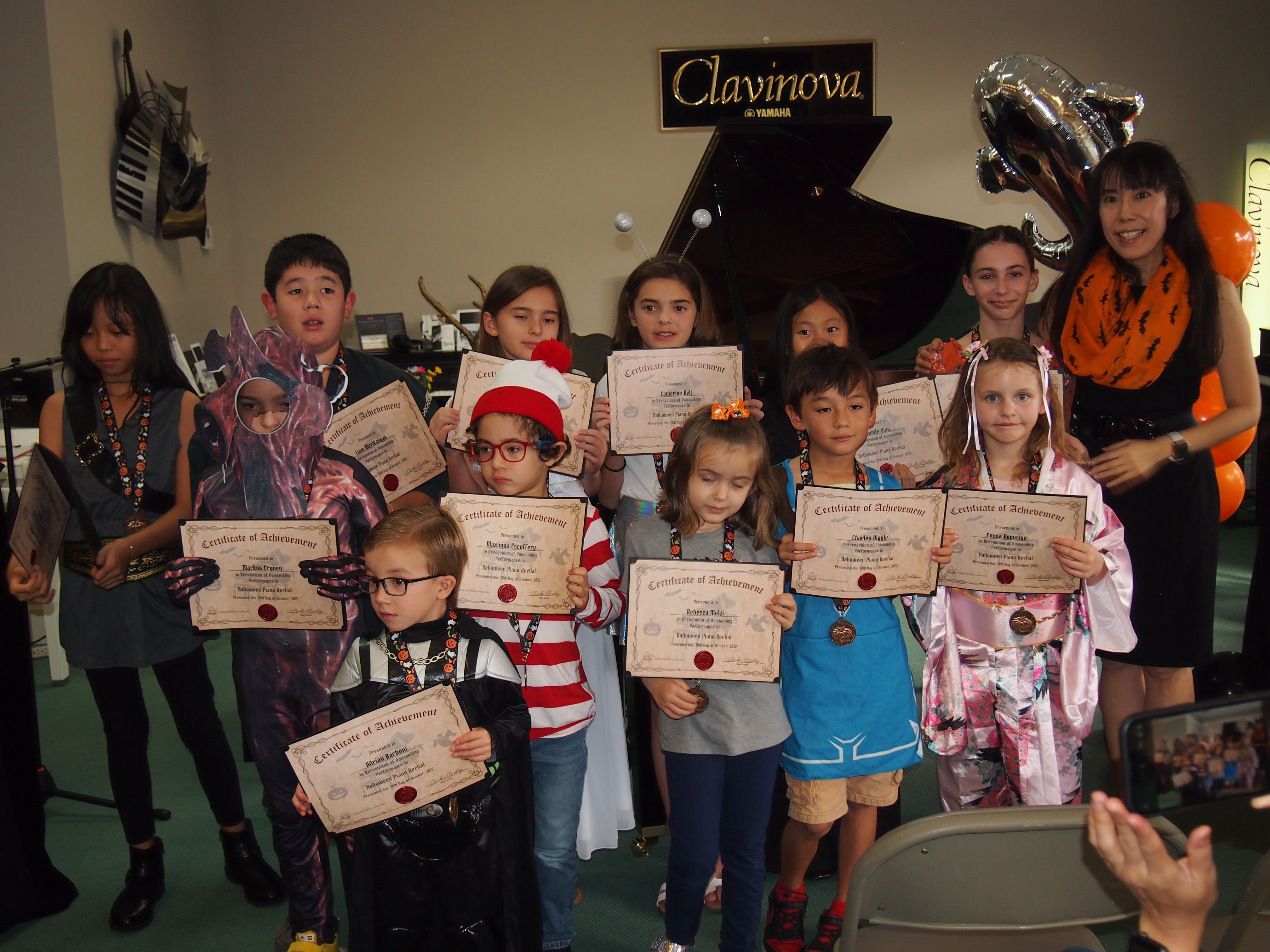 3rd Set: