Congratulations! The las set started at 4:00 PM. There are Jupiter Christmas Parade on the same day so some students came right after the parade, but they all made it! :)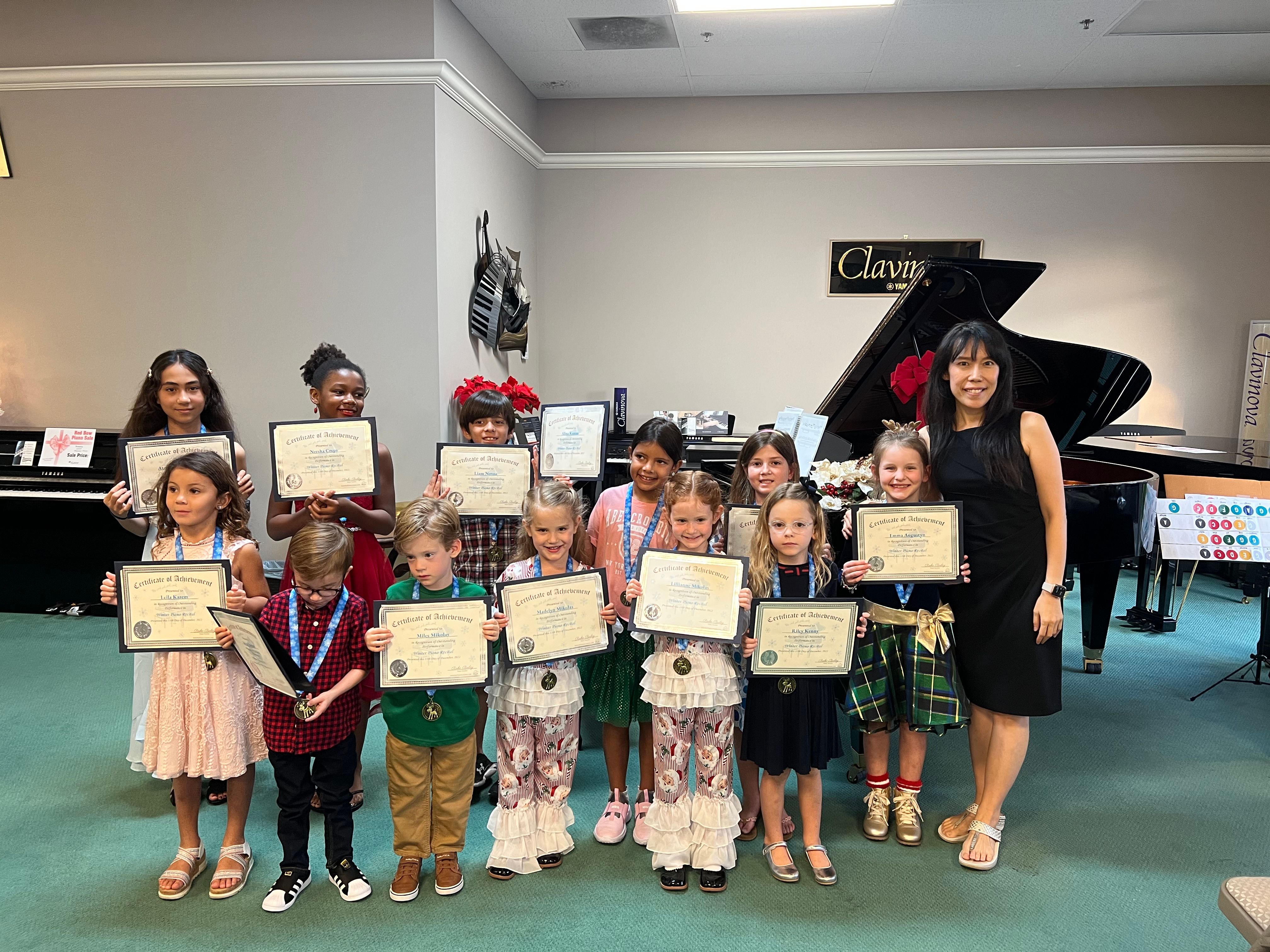 We had Opening Bells with handbell performances. Everybody got a bell and sang & rang with fun! We played "Jingle Bells" and "Deck the Halls". Thank you everyone!  
The first performer was Adrian! He has been practicing hard with me. He played "Ode to Joy" and "Jingle Bells". :) Great job, Adrian!
The second performer was Leila! She really wanted to perform at the recital with her older sister after Halloween Recital. So she resumed the piano lesson and practiced so hard to perform today! She played "Twinkle Twinkle Little Stars", "Jingle Bells", and "Mary Had a Little Lamb". It was her first recital! Great job!
The third performer was Miles! In the last recital, he was too shy and didn't perform for us, but this time he was really ready! Yay!!! He came to the stage and introduced himself, then played "Jingle Bells", "Jolly Old St. Nicholas", and "Deck the Halls" successfully! What a brave musical boy! Congratulations! :)
After Miles, his sisters, Madelyn and Lillianne performed. They played "Jingle Bells", "Jolly Old St. Nicholas", and "Deck the Halls" beautifully. :) They have been practicing with Miles too. Thank you so much!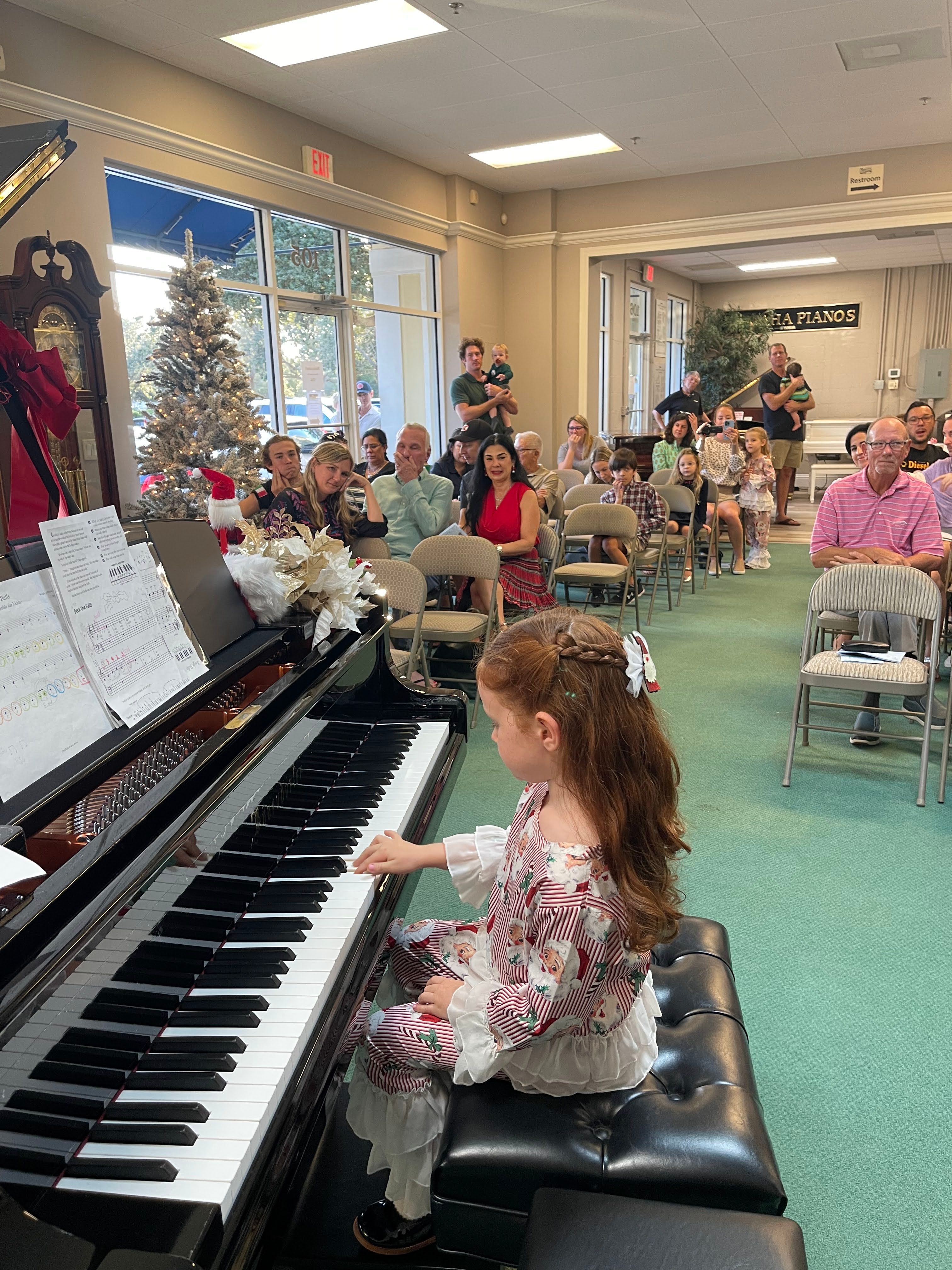 Next performer was Riley! She picked her favorite Christmas song, which is "Go, Tell It on the Mountain". She had a stage show at school and sang the song this year. She played "Jingle Bells" with her mom as a duet too! Wonderful performance, Riley!
Lucie was the next performer. She performed "Dreidel Song" and "Up on the Housetop". She played them very smooth and musically, so we really enjoyed her music! Great improvement! 
Alina performed "Deck the Halls" and "Frosty the Snowman". She really wanted to play these songs so we studied the rhythms and sang & clap together, then finally played it with correct rhythm! Great job, Alina!
Neesha was wearing a Christmas colored dress and came to the stage. It was her first performance but she performed three songs! "Horse and Sleigh", "First Noel", and "O Christmas Tree". Ver nice performance! Congratulations!
Emma had a lot of repertoires! She chose two of them, which are "March from Nutcracker" and "O Christmas Tree". Great job, Emma!!
Liam performed "Arabian Dance from Nutcracker" and "Fantom of the Keys". He also has a lot of repertoires and hard to pick the songs! ;) His performance was very dynamic and musical! Wonderful job!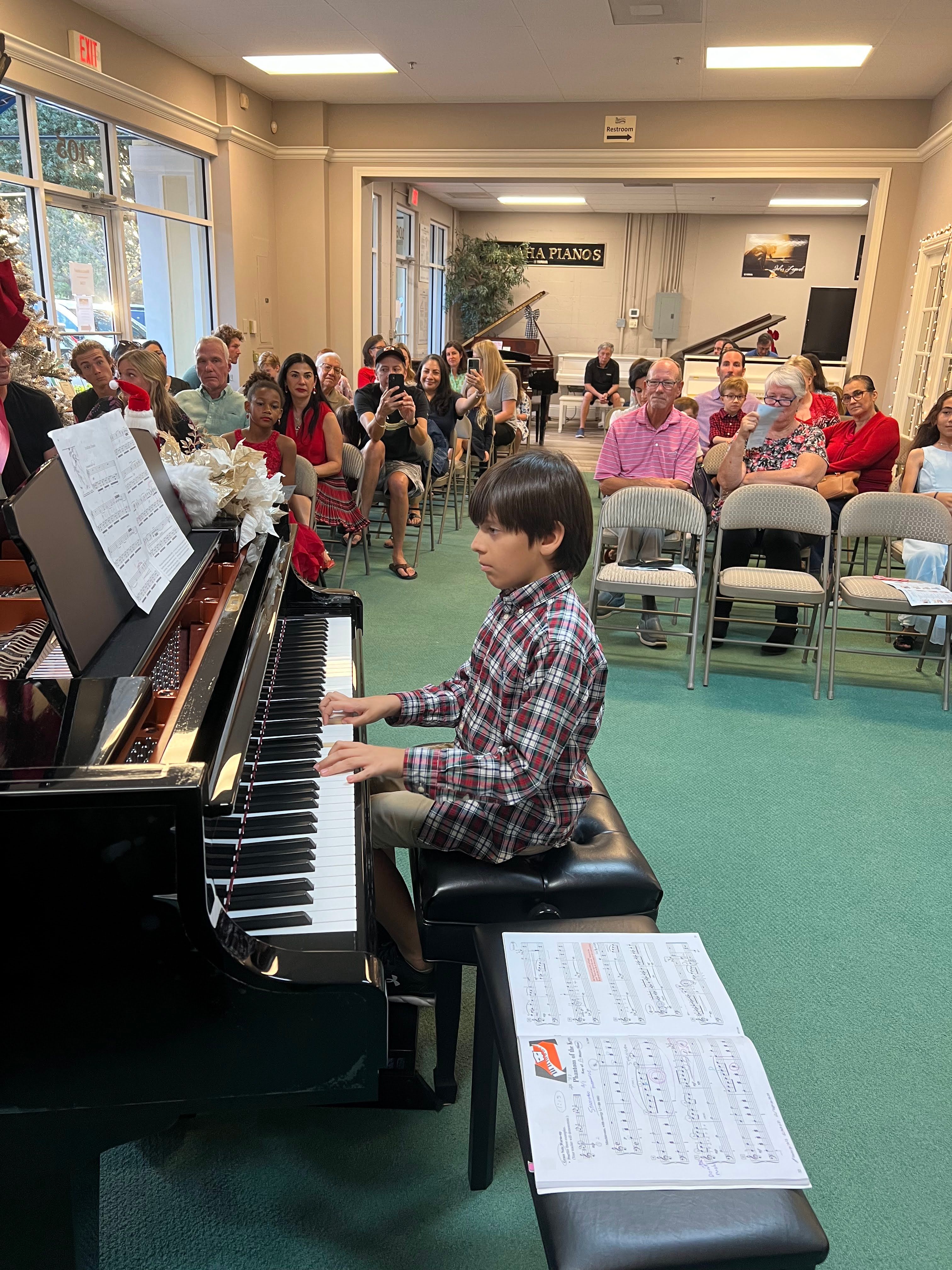 The las performer was Atoosa! She has been practicing so hard to play Bach prelude. Very challenging and needed a lot of skills. She also played Sonatina Op. 36-2 the first movement. She has a great improvement for this year. Congratulations!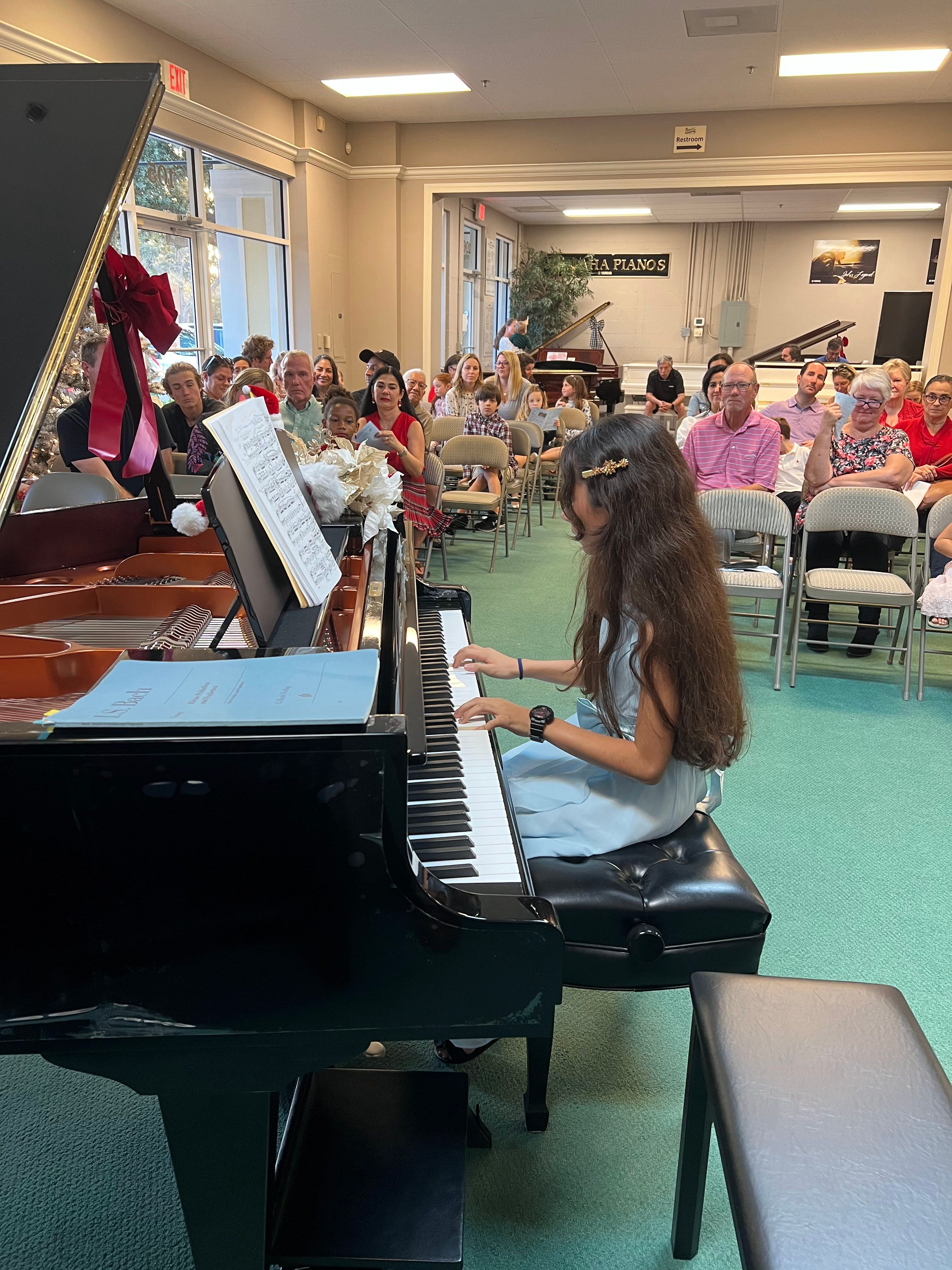 Lastly, Ms. Reiko did Teacher's performance. 
Everybody got a medal & a certificate and a small Christmas gift from Ms. Reiko!
Happy Holidays! :)